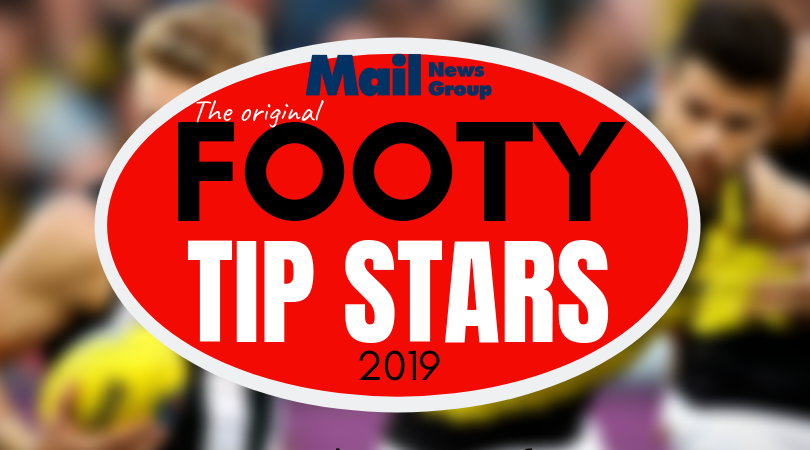 If you love Footy you will love Tip Stars…
Join our Mail News Group Footy Tip Stars 2019 tipping competition and compete locally with other passionate footy fans.
Pick your tips throughout the home and away season.
Tip Stars is open to Mail readers who love AFL. Enter your tips each week and challenge your mates.
How does it work? Firstly, register to play. Then, for each round and before the cut off time, pick which team you think will win.
The Footy season is about to start so register now!